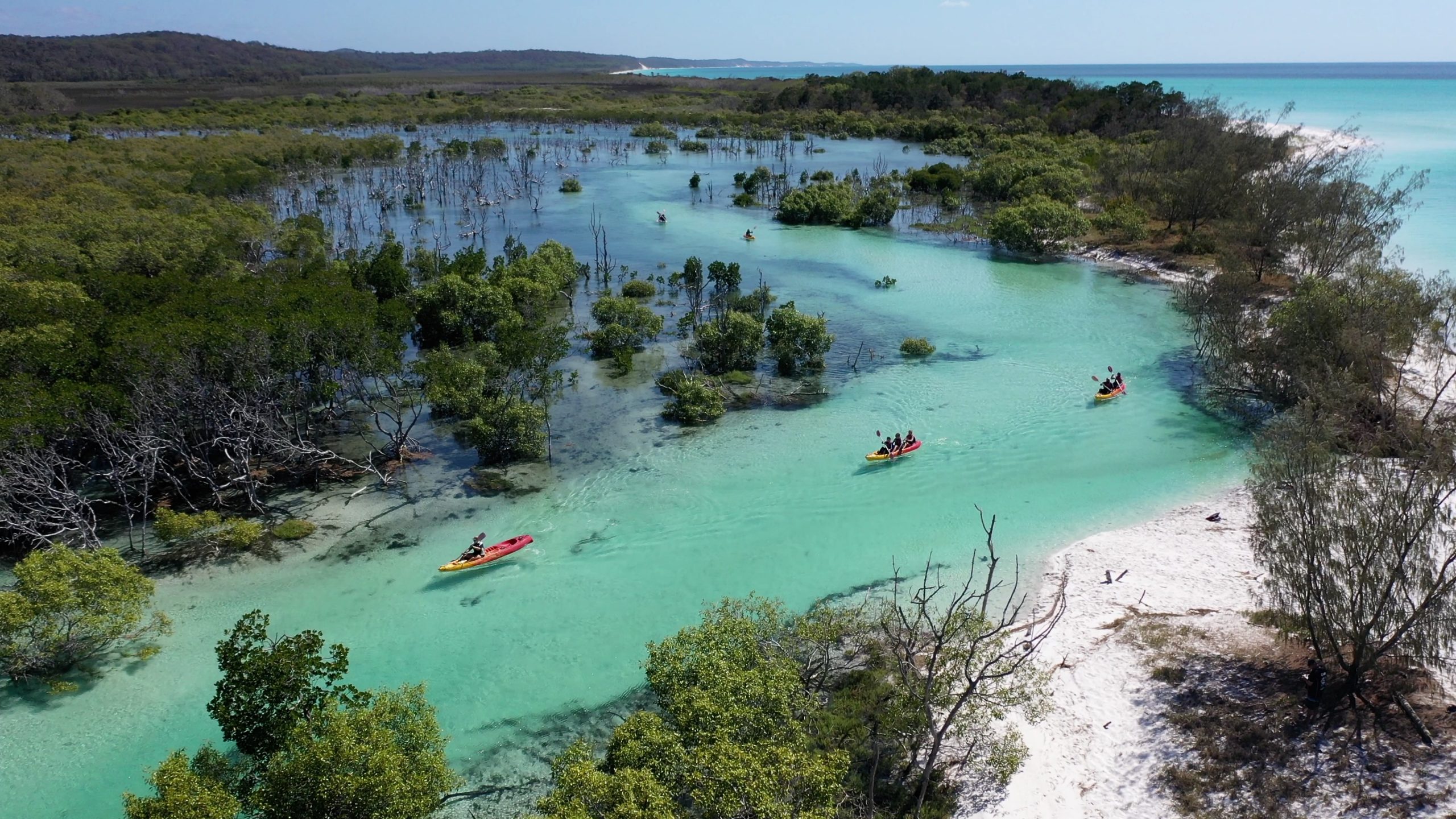 Fraser Explorer & Remote Fraser Island & Whale Experience +3 Nights Woolshed
Combine the Remote Fraser 1 day tour with the Fraser Explorer One day tour on the 2nd day. If you prefer not to spend the night with dingos then this is the perfect tour for you.
Day 1:
Air-conditioned luxury Catamaran, Great Sandy Straits, Moon Point, Western Beach, Coloured sands, Wathumba Creek, Snorkeling, Kayaking, Swimming, Rooney's point, Sandy Cape Lighthouse, Beach fishing, Guided Bush Walk, Morning and Afternoon tea, Buffet lunch.
Day 2:
Air Conditioned 4WD coach with seatbelts, Wanggoolba Creek, Central Station, Lake McKenzie, Seventy Five Mile Beach, Eli Creek, Maheno Wreck, The Pinnacles and Coloured Sand Cliffs, Buffet lunch and refreshments. Courtesy picks up and drop off from Woolshed.
Tour runs from November to March.